Employees
The effort and commitment of our employees are crucial to Nobia's success. By providing a safe and secure workplace with opportunities for career development, the company can recruit and retain skilled staff.
Our employees
Nobia has employees in the UK, Denmark, Sweden, Finland, Austria and Norway. Of the group's approximately 6,000 employees, roughly 52 per cent work in Administration and Sales and around 48 per cent in Production and Logistics. Nobia has mainly established staff.
The employees are expected to maintain a high ethical standard and to follow the principles laid down in the company's Code of Conduct in their work. Nobia values a healthy balance between work and leisure and encourages its employees to achieve such a balance. Nobia respects the individual, strives for diversity and equal treatment, and aims to increase the proportion of women in executive positions.
Gender distribution
Employees by gender, 2017
Work category
Employees by function, 2017
Administration and sales
Production and logistics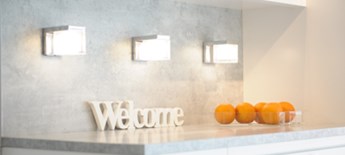 Related information
Read more about our sustainability governance and download our Code of Conduct.
Group employees
Employees in Nobia in 2017
6,087