Health and safety
Nobia's employees are our main asset. Attracting, engaging, and developing our employees is a crucial success factor for our operations. That is why we work purposefully towards creating a safe, secure work environment where our employees' engagement is utilised and creates, together with good management, a company which you can be proud to work for.
Safe and secure work environment
Employee safety is our top priority, and Nobia has a vision of zero accidents in the workplace and no work-related injuries. Preventive measures are taken to minimise the risk of accidents, injuries and sickness absence.
7 of our 13 plants also have OHSAS 18001-certified management systems for work environments. OSHA 18001 is an internationally acknowledged standard for detecting and preventing risks, and improving the work environment in other ways. Nobia's Darlington, Dewsbury, Halifax and Morley production facilities received five stars in the 2017 OHSAS 18001 review. Safety initiatives in production have been further intensified, and the production management teams at the facilities have daily follow-up meetings at which safety is at the top of the agenda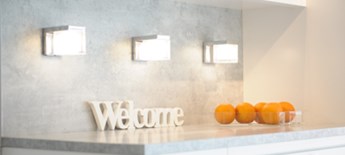 Related information
Find out more about our sustainability work, production and logistics and strategy.