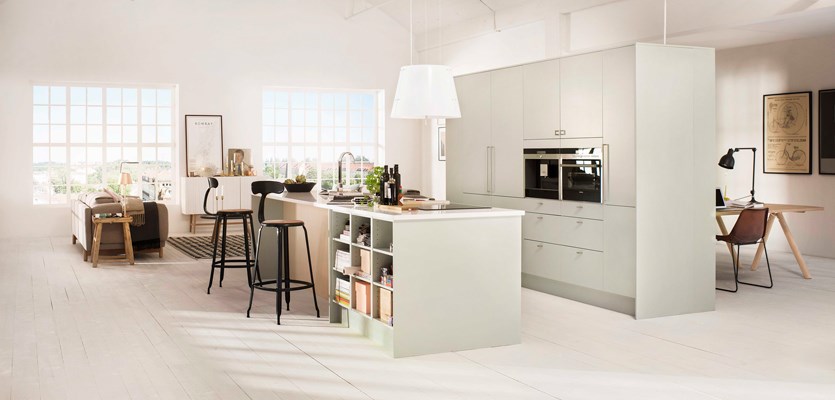 Product sustainability
Sustainability is a focus area for Nobia's product development. This means that the issue of sustainability is important both in our innovation processes and in our product development.
We offer Nordic Eco-labelled products and products that meet eco­building standards such as BREEAM and Nordic Eco-labelled single­family houses, apartment blocks and preschool buildings. Nobia currently has 21 (16) Nordic Eco-labelled kitchen platforms in different colours that are sold by Marbodal, Norema and Sigdal.
Nobia's products should be safe to use throughout their entire useful life. Ergonomics are taken into consideration in all our product development, and relevant tests are carried out both in­house and by accredited testing institutions in line with EU standards before a new product enters the production phase.
In 2017, closer collaboration between the functions for product development, sourcing and sustainability was initiated to strengthen the sustainability perspective in everything from product innovation and product development to supplier relationships and choice of materials. The development of a sustainability scorecard was an important part of this collaboration. The sustainability scorecard, which was developed in 2017, is an internal tool that will enable evaluation of our products based on several different criteria regarding material, design, and function. In 2018, the implementation of the sustainability scorecard will be initiated.
Consumers are increasingly aware of their impact on the planet and expect companies to take responsibility throughout the value chain. We want our customers to feel proud not only of our products' design, function, and quality, but also of how it impacts people and the environment.

Amanda Jackson, Head of Group Sustainability