Group management
Nobia's Group management comprises the President and individuals with responsibilities for business units or central corporate functions.
Below is a presentation of the Group management members.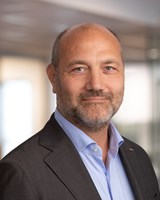 Jon Sintorn

President and CEO

Born 1966. M. Sc. (Technical Physics), Uppsala University. MBA, Stockholm School of Economics. Employed at Nobia since 2019.

Previous positions:

President & CEO Permobil. Global head of Cooling, DeLaval. Various positions within ABB.

Holding in Nobia

1,791,120 call options.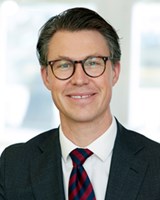 Kristoffer Ljungfelt

CFO

Born 1977. Employed at Nobia since 2013.

Previous positions:

CFO Nordic region in Nobia. Finance Director in Nobia Norway and Business area Director in Sigdal Kjøkken. Experience from senior finance positions at Electrolux

Holding in Nobia

145,560 call options and 23,379 shares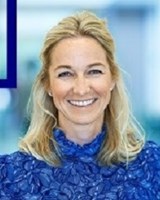 Cecilia Forzelius

Executive Vice President People & Culture

Born 1975. Employed at Nobia since 2020.

Previous positions:

Chief People Officer and HR Director Northern Europe, Transcom. Managerial positions at Skandia and Telia.

Holding in Nobia

-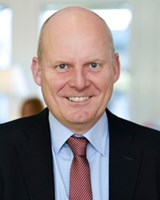 Ola Carlsson

Executive Vice President, Chief Product Supply Officer

Born 1965. Employed at Nobia since 2017.

Previous positions:

Group Vice President Global Operations at Munters and Chief Operations Officer at Electrolux Small Appliances.

Holding in Nobia

33,894 shares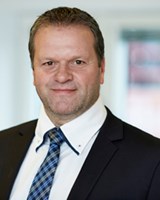 Ole Dalsbø

Executive Vice President, Commercial Region North

Born 1966. Employed at Nobia since 2004.

Previous positions:

Leading positions in Nobia Norway, Norema and Sigdal Kjøkken.

Holding in Nobia

26,298 shares
Dan Josefsberg

Executive Vice President, Marketing, Customer Experience and Communication

Born 1973. Employed at Nobia since 2019.

Previous positions:

Managing Partner PwC Experience Center (formerly Pond). Managerial positions at Shell, Electrolux and McKinsey.

Holding in Nobia

23,712 shares, via company
Dan Carr

Executive Vice President Commercial Region West

Born 1975. Employed at Nobia since 2005.

Previous positions:

Finance Director and CFO Region UK, Nobia

Holding in Nobia

4,377 shares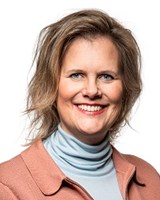 Sara Björk

Chief Information Officer (CIO)

Born 1973. Employed at Nobia since 2020

Previous positions:

Head of IT for H&M Group's IT division for Design, Purchasing and Production offices

Holding in Nobia

-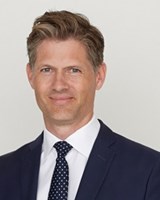 Philip Sköld

Executive Vice President Strategy & Transformation

Born 1971. Employed at Nobia since 2020

Previous positions:

Chief Commercial Officer & GM Global Accounts at Transcom. Partner at Bain & Company

Holding in Nobia

-