Discover our professions
Whether you want to start a career or advance your career, the Nobia Group has everything to offer. The work environment is international, challenging and rewarding. Our operations are primarily found in the UK, Denmark, Sweden, Norway, Finland and Austria.
Nobia core job areas
Sales
Sales people are crucial to our success. The ability to help our customers fulfil their kitchen dreams and deliver good sales results, are valued in Nobia. There are different positions within sales within the Group, selling directly to consumers or being part of business-to-business sales teams.
Production and logistics
We are proud of our factories where quality kitchens are manufactured. We need committed and dedicated co-workers in the factories who value quality and service. If you have the skills and experience and would like to work in production, some positions to expore are: line manager, factory manager, production team member and driver.
Product and range development
A key success factor is innovative products with high quality. As kitchen specialist we always develop our product range. Our product and range development team has a central function, providing support to all brands across the Group.
Purchasing
Our central purchasing team is crucial to our success. Our lead buyers develop relationships with suppliers and ensure we have quality products and services at the right prices throughout the Nobia Group.
Business support
In order for our core business to be as efficient as possible, there are a number of support functions. Competency within these teams vary from IT infrastructure to human resources, from database experts to financial control, from logistics to business development, marketing and communication.
Management
In Nobia, leadership plays an important role. A strong leadership enables our employees to inspire customers, create good results, and drive change within our industry. Our leaders know and act upon the fact that employees' efforts and commitment are key to Nobia's success.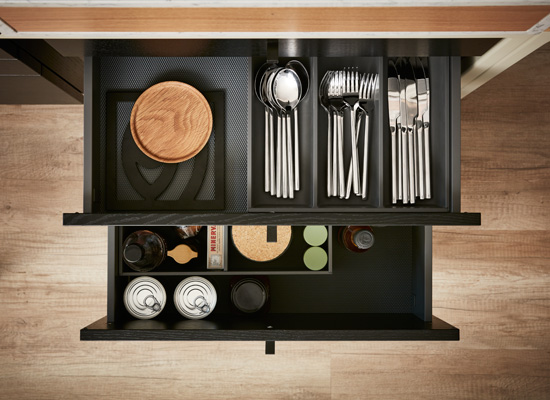 Related information
Read more about our people, our work with health and safety, or go to our job openings.