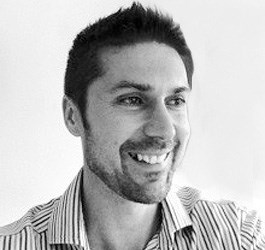 Anthony Ryall, Finance
Anthony joined Nobia in 2011, and he thinks that his work provides balance between being part of a larger corporation, while also being part of a leadership team at a local level.
Please describe your role within Nobia.
My role is diverse, and can be completely different on a daily basis. Although my background is finance, I regularly find my work spanning the functions and it often involves for example dealing with legal issues, third party negotiations, personnel. Another key area of responsibility that is important to me is supporting the overall culture and playing a leadership role across the UK. However, at the heart of my role is ensuring that we have no surprises within our P&L performance, and that we do everything possible to protect and grow EBIT, which includes supporting all major decisions from a financial, strategic and commercial perspective.
What made you decide to join Nobia?
When I joined Nobia I saw it as a great opportunity. It provided the challenge of balancing being part of a wider, larger corporation, while also being part of a relatively small leadership team at a local level. As Nobia were in the early stages of our current journey, it was a hugely appealing time to join.
Please describe your career path within Nobia.
Although my core role has not changed hugely, I now play a more active role in wider Nobia areas that were initially outside of my role. As I have grown my network of contacts across the group, for which the Nobia Leadership Acceleration Programme was hugely beneficial, it has enabled me to support colleagues and projects across the group when required. I've enjoyed projects in Finland, Sweden, and across our other UK brands.
What kinds of skills or experience are valuable to have in your role?
Obviously, knowledge of accounting is vital to my role, but there are several other vitally important factors. The ability to see the bigger picture, while also being able to drop into the detail when required, is key in my role. This supports the need to be able to make decisions under tight time pressure, and often with limited information. Leadership is very important, whether this be supporting, motivating and helping to develop colleagues, making decisions, supporting and implementing change, providing clear strategic and tactical direction, and developing strong relationships across our diverse organisation.
What do you enjoy most about the work you do?
The daily variety and the fact that my role demands that I am always balancing the present with the future, which involves looking ahead to the next quarter, the next 12 months, 3 years, and 5 years. Although often very demanding, I really get a 'buzz' from negotiating with third parties, and making important decisions within tight timescales.
How would you describe the business culture in a few words?
The fact that we have an open culture, where we respect, challenge, and support each other, enables us to make the right well informed decisions in a timely fashion. The fact that we can challenge each other and have difficult conversations, with an underlying strong respect, is priceless.
Facts about Anthony
Name: Anthony Ryall
Job title: Finance Director - UK Business to Business
Based in: UK
Educational background: Two university degrees; one in Accountancy and one in Business management. Two Masters degrees; MBA from Manchester, and MSc in Strategic Management. A fellow of the Chartered Institute of Management Accountants, and a Fellow of the Chartered Management Institute.
Work experience before Nobia: My previous experience includes six years in senior positions of a retail bank, and before joining Nobia I worked for Asda-Walmart where I was Head of Commercial Finance for online business and financial services, and led several key projects.
Interests: Sports! Including martial arts, football, running, cross-fit etc. Spend time with my daughters. Films.
The fact that we can challenge each other and have difficult conversations, with an underlying strong respect, is priceless.
Anthony Ryall, Finance