Careers
At Nobia, you work with kitchen specialists. Our skilled and dedicated employees develop, manufacture and sell attractive kitchen solutions with strong brands.
Our aim is to inspire people to realise their kitchen dreams. We develop functional and beutiful kitchen solutions based on consumer insights and solid kitchen expertise. Our kitchens are sold under own brands as well as under private label.
Sales to consumers are conducted through own stores and a network of franchise stores and retailers, including furniture stores, builders' merchants, DIY stores and independet kitcen specialists. Our products are also sold to professional customers, such as construction companies and property developers, which in turn sell the kitchens to consumers.
Nobia has 13 production facilities in six countries in Europe, where the kitchens are produced and assembled. Most of our around 6,000 employees work adjoining to these facilities. Nobia has net sales of approximately 13 billion SEK and operations are organised into three regions: Nordics, the UK and Central Europe. The head office is located in Stockholm.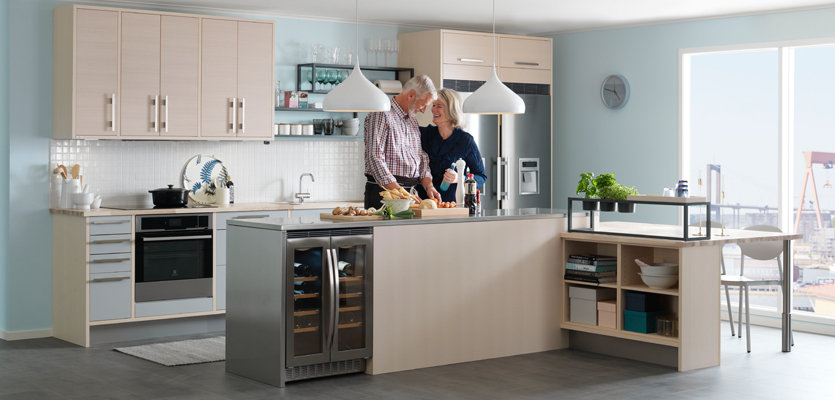 Local career sites
Visit the local career sites if you are interested in working for a specific brand. The majority of our positions within sales and marketing are published locally.
See all local career sites