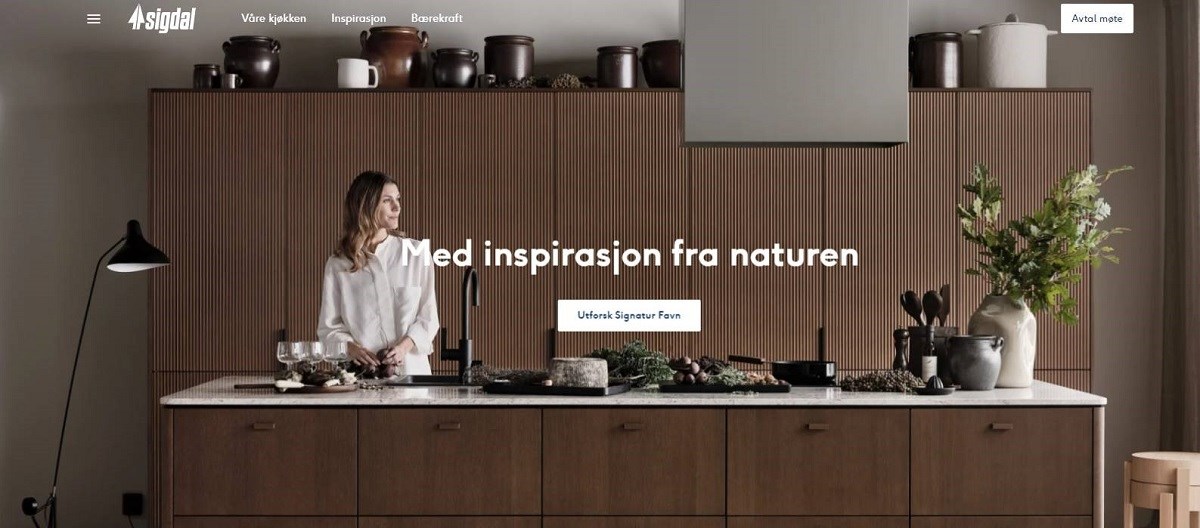 Published: 22 Feb 2022
Launching today: sigdal.com
Design and sustainability in focus on Sigdal's new website. Go in and have a look!
Our Local Jewel Brands have arm-in-arm with Nobia's Digital team invested energy and time to transform sigdal.com into a more modern and contemporary webpage that stand the technical requirements of 2022. A total review of the content has been done to create the new look and feel that Sigdal stands for.
"I am proud of the progress with marketing concepts and digital acceleration that we've done simultaneously in Sigdal. We will continue to improve Sigdal throughout the year – so more is yet to come", says Kendra Ibsen, Marketing Director Local Jewel Brands.