Product development
Nobia has a strong focus on product development. We can therefore continuously present new products and solutions that respond to consumer needs.
Within our product development we regulary conduct consumer research to find out about kitchen consumers' attitudes, needs, desires and behaviours. Also, market trends and the kitchen's development potential are analyzed.

These insights enable us to develop new innovations, product and service concepts, digital solutions and to improve the customer experience.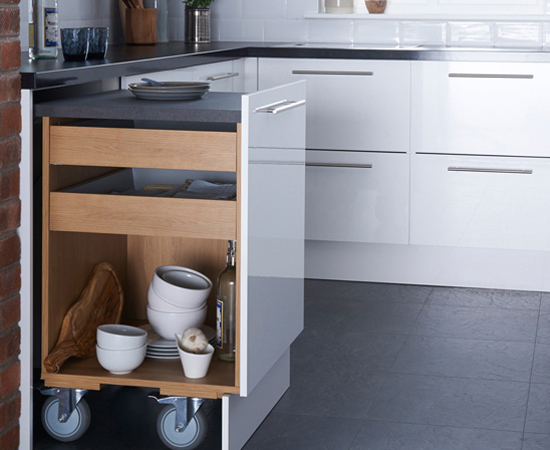 Worktop Extender is a space-efficient and flexible solution which has won the Red Dot Award for its design.
Related information
Find out more about our production and logistics, strategy, financial targets and data, and our sustainability work.