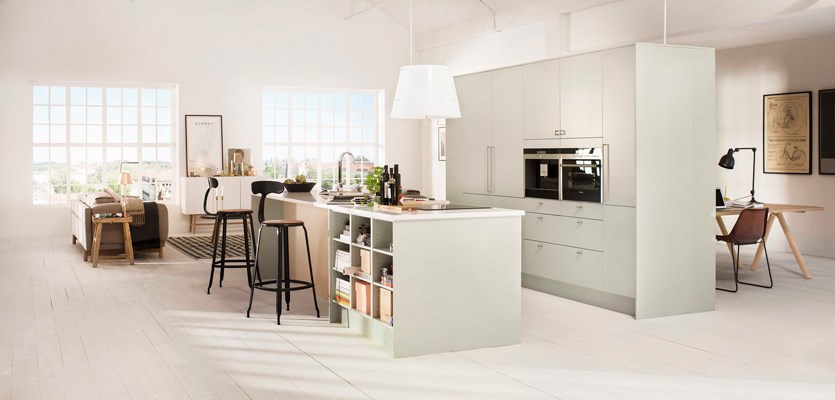 Product liability
We constantly strive to improve the sustainability of our prodcuts. Our kitchens should satisfy our customers' needs and all applicable safety and environmental standards. Purchased materials and components are specified in detail and the suppliers are audited with regard to their working conditions, human rights and environmental issues.
Safety
We never compromise on our customers' safety. The products have to be safe to use throughout their service lives. Before a new product goes into production, relevant tests are carried out, both internally and by accredited testing institutions in accordance with EU standards. Common tests are load and durability tests, to minimise the risk of accidents and guarantee a high level of safety and quality.
Environmentally friendly products
Sustainability is a key issue for Nobia's product development. Nobia has kitchens that carry the Nordic Swan label and products that comply with green building standards such as BREEAM and Nordic Swan-labelled houses, apartment blocks and pre-school buildings.