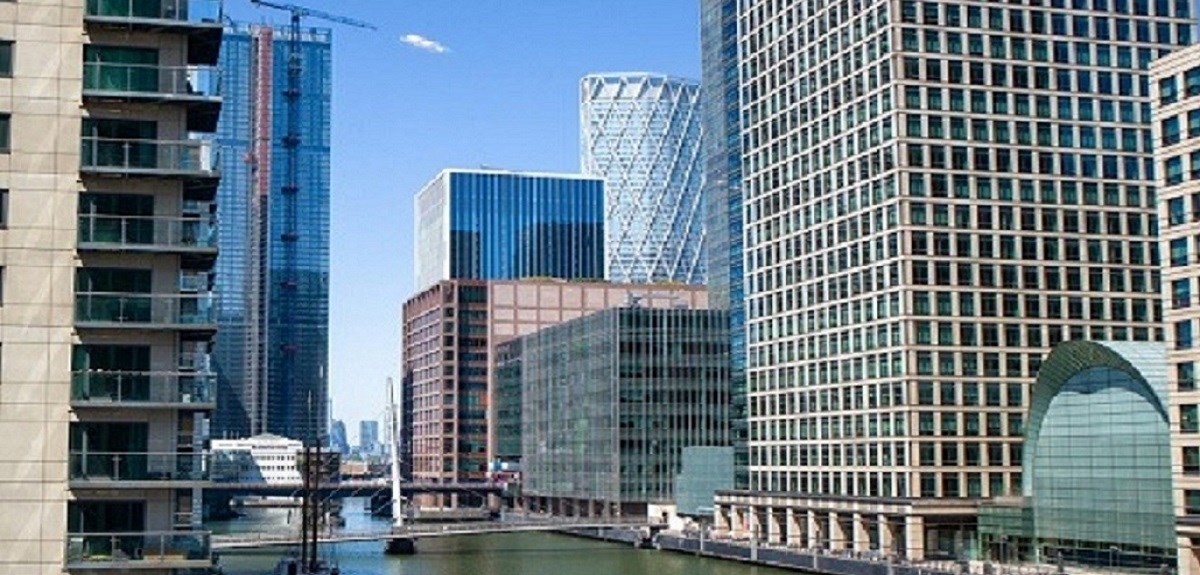 Published: 03 Dec 2020
Nobia supplies designer kitchens for one of Europe's tallest residential buildings
South Quay Plaza is one of the most exciting residential projects in London right now. Responsible for designing the kitchens for this prestigious project in the fast-growing Canary Wharf area is Nobia brand Commodore Design.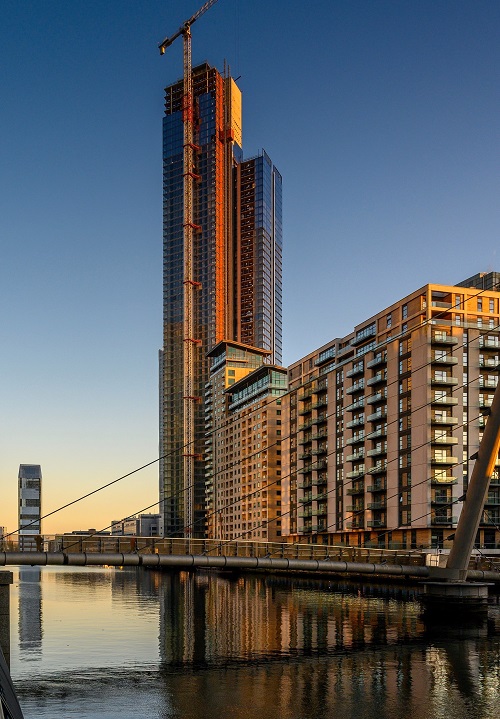 London based project sales specialists Commodore is one of Nobia Groups newest members, joining us in 2015. Commodore designs, manufactures and installs kitchens in the high end segment for customers in property development and housing construction. Let us tell you about one of their exciting projects.
Building on a long-term relationship with developer Berkeley Group, Commodore will install designer kitchens in the apartments of South Quay Plaza – a high-quality residential development which will play a crucial role in revitalising the historic docklands around Canary Wharf. South Quay Plaza is a landmark development designed by world leading architects Foster + Partners and will be one of Europe's tallest residential blocks with a height of 220 metres and 68 storeys.
Last kitchen soon ready to be installed
The first kitchen was installed in January 2019 and the last one will go in by March 2021. The kitchens will reinforce
the overall design aim of the development to provide elegant and sustainable living spaces and will be a key selling
point for prospective residents. Berkeley Homes are currently at the halfway point to getting all of the building
handed over for occupation. The entire building is due to be finished during summer 2021.

"We worked extensively with Berkeley Homes to finalise the choices for show apartments and customer options. By putting together a kitchen 'tracker' we were able to capture all variations throughout the design process. Weekly designer workshops were held, where we did a lot of work back and forth with the client. We looked at details such as the interface of kitchen units with skirting. No stone was left unturned, and rightfully so for a project of such stature. We are very proud of this project and the dedication shown by the team involved", says Darren Mahoney, Design Director at Commodore Design.