Corporate Governance
Nobia AB is a Swedish public limited liability company domiciled in Stockholm,Sweden. The company is the Parent Company of the Nobia Group. The basis for the control of the Group includes the Swedish Corporate Governance Code,the Articles of Association, the Swedish Companies Act, the Swedish Annual Accounts Act and Nasdaq Stockholm's Rule Book for Issuers.
Nobia applies the Swedish Code of Corporate Governance (the Code) and has no deviations to report for 2017. Nobia also applies the Swedish Annual Accounts Act concerning the company's corporate governance reporting.
Nobia monitors developments in the area of corporate governance reporting and continuously adapts its corporate-governance principles to create value for its owners and other stakeholders. No violations of applicable stock exchange regulations have been reported.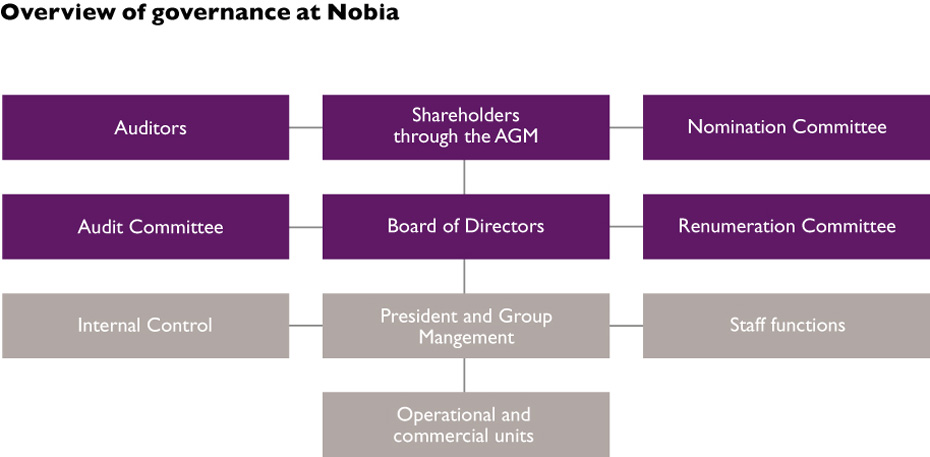 Related information
Find out more about our strategy, our kitchens, about Nobia as an investment, and our sustainability work.
Code of Conduct
The full Code of Conduct can be downloaded in English, Swedish, Danish, Norwegian, Finnish and German.