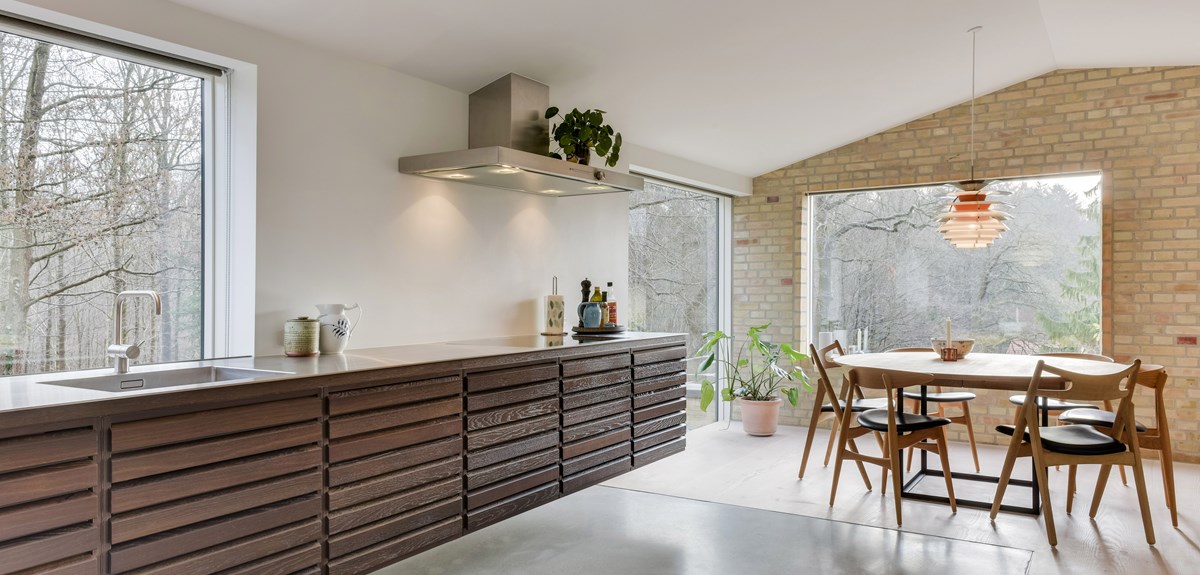 Published: 22 Jun 2022
Danish design partnership
In the future, you will be able to see and buy Carl Hansen and Søn's furniture in selected uno form kitchen studios. At the same time, you will be able to experience uno form's craftsman kitchens globally in selected Carl Hansen and Søn's flagship stores.
To promote Danish design internationally, uno form has teamed up with Carl Hansen & Søn, a family-owned Danish design furniture company with flagship stores in i.a. London, Milan, New York and Tokyo.
The first visible evidence of the new partnership is in Carl Hansen & Søn's flagship store in Gelsted, Denmark, which also houses the company's production. It is to this location that uno form has delivered kitchens both from its iconic Classic collectionand the new Copenhagen Collection. The next step will be the establishment of kitchens in Carl Hansen & Søn's flagship stores in Munich and New York.
"Not only do we both have exquisite design, uncompromising quality, and accomplished craftsmanship at the top of the agenda, but we also both strive to create experiences that meet the needs of the individual and that stand out in terms of both execution and materials, so that over the decades they simply become more beautiful and gain more personality. When we present our products side by side, this elevates both our brands and supports the narrative of the Danish tradition of design and craftsmanship", says Peter Bisgaard, Sales Director at uno form.
Knud Erik Hansen, CEO at Carl Hansen & Søn, is also enthusiastic about the partnership and says:
"Carl Hansen & Søn have a lot in common with uno form - from the eye for the small details assinked joints to the functionalistic approach to design, where we boil everythingdown to the absolutely most important. uno form's kitchens work as furniture in itself and therefore complements our collection perfectly. Therefore, it makes sense for us to start collaborating, we will spread the knowledge about Danish design further".