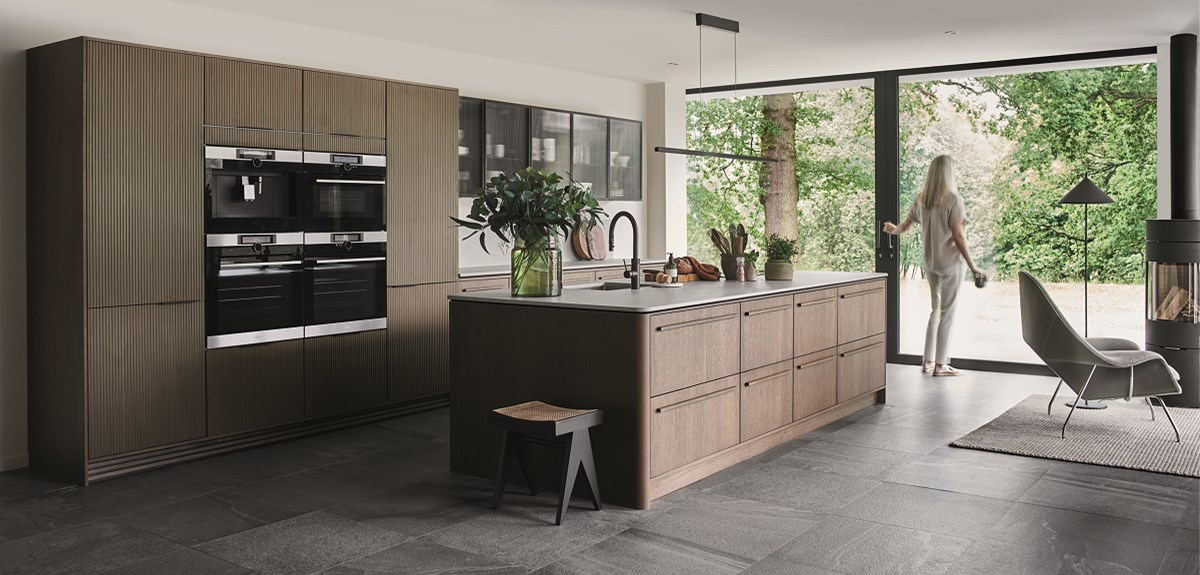 Published: 12 Apr 2022
Nordic Nature wins 'Kitchen of the Year'
Group-wide design concept wins prestigious award in the UK. 
We are thrilled that our first group-wide design concept Nordic Nature, inspired by the Nordic forests, rivers, mountains and fjords has received such a fantastic reception. The concept has been launched by Marbodal (Sweden), Sigdal (Norway) and A'la Carte (Finland) in 2021 and this year by HTH and Invita (Denmark) and Magnet (UK) and sales have greatly exceeded the expectations in all these markets.
Last week, Nordic Nature even won its first prize. We loved the rich wooden texture, and Nordic Nature's fluted finish feels brilliantly modern with the linear design and pared-back look, says the editor of Ideal Home, UK's best-selling homes magazine that gave Magnet and Nordic Nature the accolade Kitchen of the Year 2022 award.
"This award in one of Europe's most competitive kitchen markets shows that new design that stand out can really make a difference for our brands in their design leadership ambition", says Herman Persson, Group Design Director.
We are pleased and proud! Well done all who contributed and congratulations to Magnet!