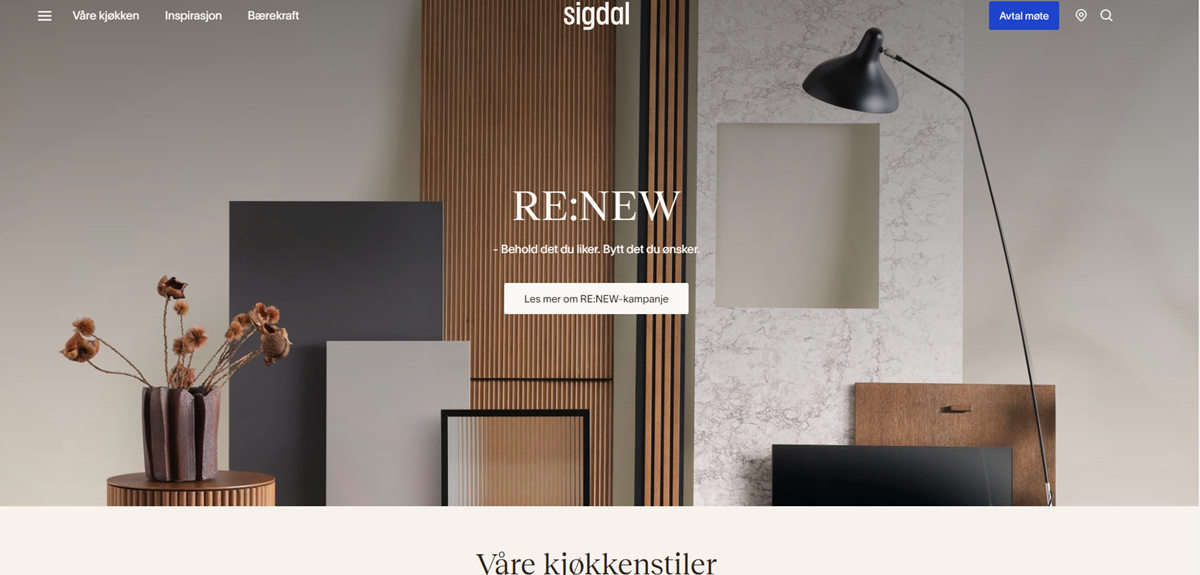 Published: 03 Nov 2022
Sigdal's got a new look
Design and modernity in focus as Sigdal launches both a new logo and new brand ID today.
The modernisation journey of our Local Jewel Brands continues.
Sigdal has produced kitchens for over 70 years and has been with Nobia ever since it was formed in 1996. Today they launch a new logo and a new brand ID at the same time as they take the much appreciated RE: concept into Norway.
"We have a long history, something we are of course very proud of. But a brand needs to evolve, and we are putting a lot of effort into developing our identity and store concepts. We want to be a brand that is identified with modernity and design" says Nils A Bruun, Brand Manager Sigdal and continues "Today we are taking a big step by launching our new logo and brand ID. We are a design brand and we want the audience to see us as such".