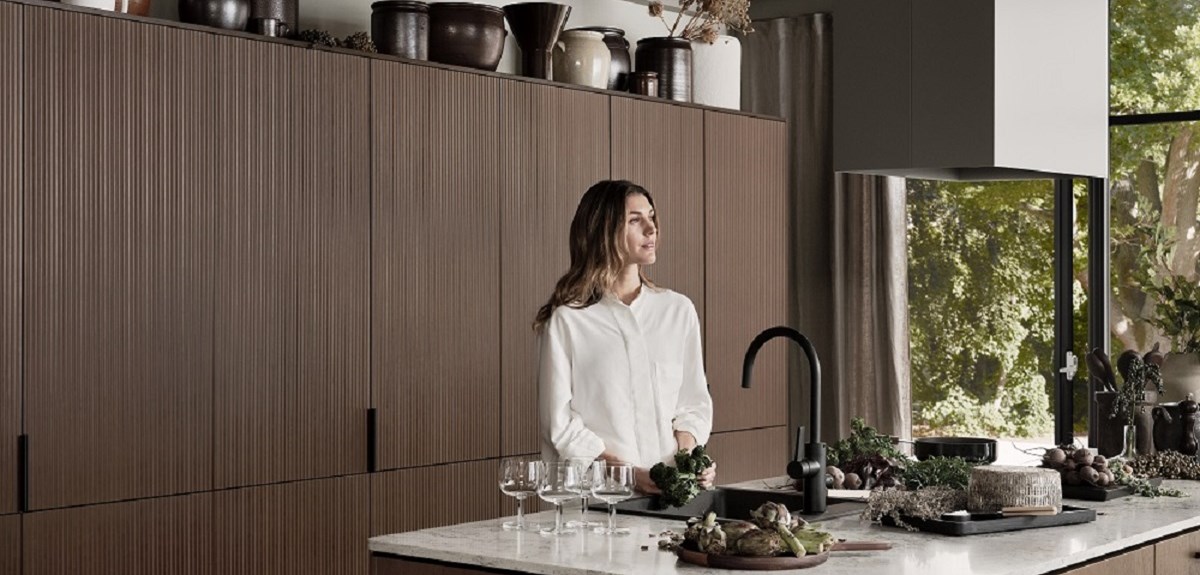 Published: 18 Aug 2022
The love of wood
It is clear that wood is the material used for our group-wide design concept Nordic Nature kitchens. Did you know that wood has proven to be good for our well-being? All of our customers who have already acquired one of these fantastic kitchens probably did.
The love of wood in our homes is a fact. And a strong indicator is our sales success with Nordic Nature, that have exceeded our expectations.This is a proof that people want designs that are high-quality and long-lasting, both in terms of material and expression.

The use of wood in interior design continues to be a strong trend.At the same time, concerns about a shortage of oak supply are a fact. To guide us in the further development of our wood offering, we asked Jonna Dagliden,freelance journalist and trend analyst, to explore this further. Wewould like to sharesomethoughtfulfindings from the articleshewrote for us:
Seeing the grain of wood has profound effects not only on rooms, but on people. Not least as an effect of the pandemic, there has been an increased focus on biophilic designs – the term that describes how nature is brought indoors to improve wellbeing. Using wood indoors have shown to have physical and mental benefits, from lowering stress and blood pressure to increasing positive social interactions.
Interior design as a wellness carrier is an insight around which our Nordic Nature concept is developed. Using wood was an obvious choice,and also how the material should be treated. By adding details such as rounded corners, fluted effect and a slim frame, added wellness valueswasachieved.
The Covid-19 pandemic exposed the vulnerabilities in the supply chain of materials, including wood, and ignited a larger discussion on the future of sustainable production of wood.
At Nobia, we are careful when weanalyse wood trends and look at new types of wood and colours, to ensure that we offer woodgrains that stand the test of time. "Creating design that lasts is for us a way to move towards more sustainable thinking", says Herman Persson, Group Design Director.
Trend analysts predict that more varieties of wood will be used in the future. Wood will continue to be embraced for various purposes and guises.