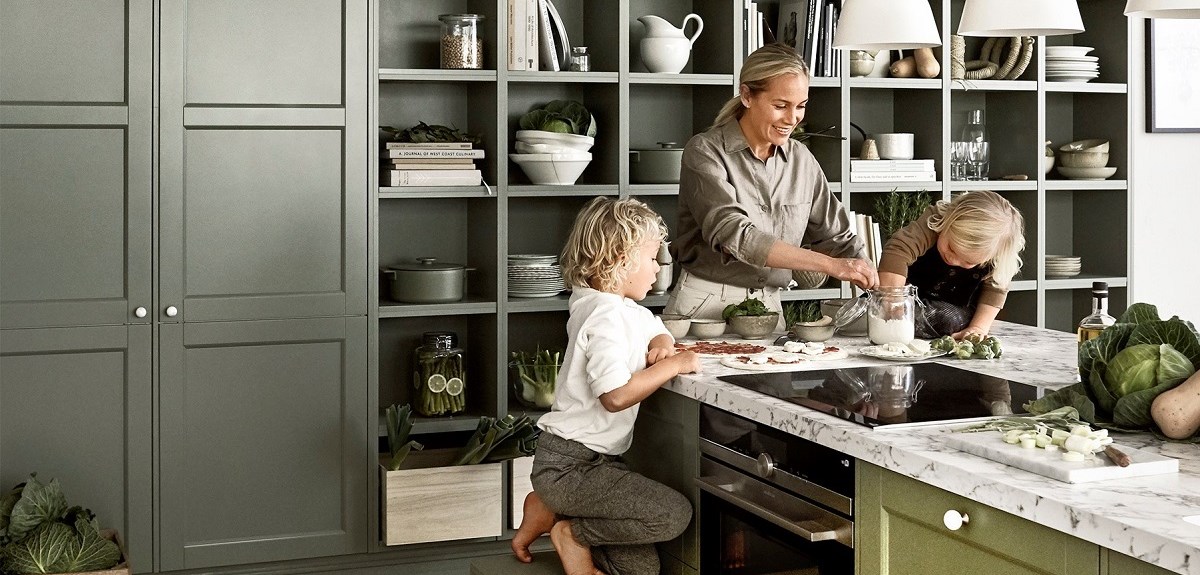 Published: 17 Nov 2023
Nobia prioritising action over sustainability rankings
Nobia has decided not to participate in any sustainability transparency initiatives this year, besides developing the own annual report to meet all needs for public sustainability information and preparing for the EU Corporate Sustainability Reporting Directive, CSRD, coming into effect for the fiscal year 2024.
– The climate crisis is one of the largest threats of our time. Therefore, we must focus on how to make the sustainability reporting directive drive real change and avoid drowning in parallel transparency initiatives, says Anna Hamnö Wickman, Group Sustainability Director at Nobia.
The financial sector is in the midst of implementing new sustainability reporting routines, to align with the requirements of the Sustainable Financing Directive. Furthermore, businesses are preparing for the Corporate Sustainability Reporting Directive, which will increase the sustainability reporting requirements significantly.
Within the European Union, the legislative aim is to make all important sustainability information from companies easily assessable, published as part of the statutory reports and with e-tagging. This drives transparency and standardisation to support comparisons and avoid green washing.
Moreover, the new legislation enables the financial sector to make sustainably informed decisions. Many of the voluntary additional transparency initiatives, such as Global Reporting Initiative (GRI), CDP and different rankings, have played important roles to align with the regulatory development.
For that reason, Nobia has concluded that continuing to answer detailed surveys for additional reporting schemes is not in favor of the company's efforts to make a real change for planet earth – as it would require double work and risk under-mining the intention for the legislative development.
– In order to prepare for the new way of sustainability reporting, we will not be able to prioritise answering additional reporting surveys or forms this year, unless there are specific customer requests that cannot be fulfilled by the corporate reporting publicly available, says Anna Hamnö Wickman.
Still, Nobia urges any investor or other stakeholder with an interest in learning more about sustainability at Nobia, or who is missing any crucial information in the current available reports, to reach out directly.
– We support information sharing and transparency, we are positive towards showing our sustainability performance. We want dialogue, and we want to improve the publicly published reports to fill all needs, Anna Hamnö Wickman concludes.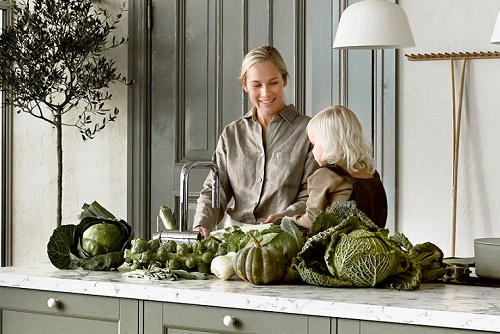 Sustainability at Nobia
Nobia is Europe's leading kitchen specialist with the purpose to design kitchens for life. With the ambition to lead the way in design and sustainability in the industry, we are transitioning our entire operations to achieve our ambition.
By managing 16 brands, control of the entire value chain and presence in several countries, we believe we have significant opportunities to advance the green transformation. For us, everything starts with shaping a corporate culture with sustainability and good ethics at its core.
Based on these values, we design timeless quality kitchens for longevity, that enable a sustainable lifestyle. We systemically work on innovation and product development to deliver sustainable kitchens to our customers today, and tomorrow.
Our climate action is guided by approved Science Based Targets, aligned with the 1.5-degree Celsius pathway. Since the base year 2016, we have already lowered the climate impact from our own operations by more than the target 72 per cent.
Our focus moving forward is to continue improving the sustainability impact from our value chain and prepare for the next generation targets, where circularity, promoting a sustainable lifestyle and design that stands the test of time are our guiding stars.
Read more on our webpage nobia.com/sustainability or in our Sustainability Report from 2022.