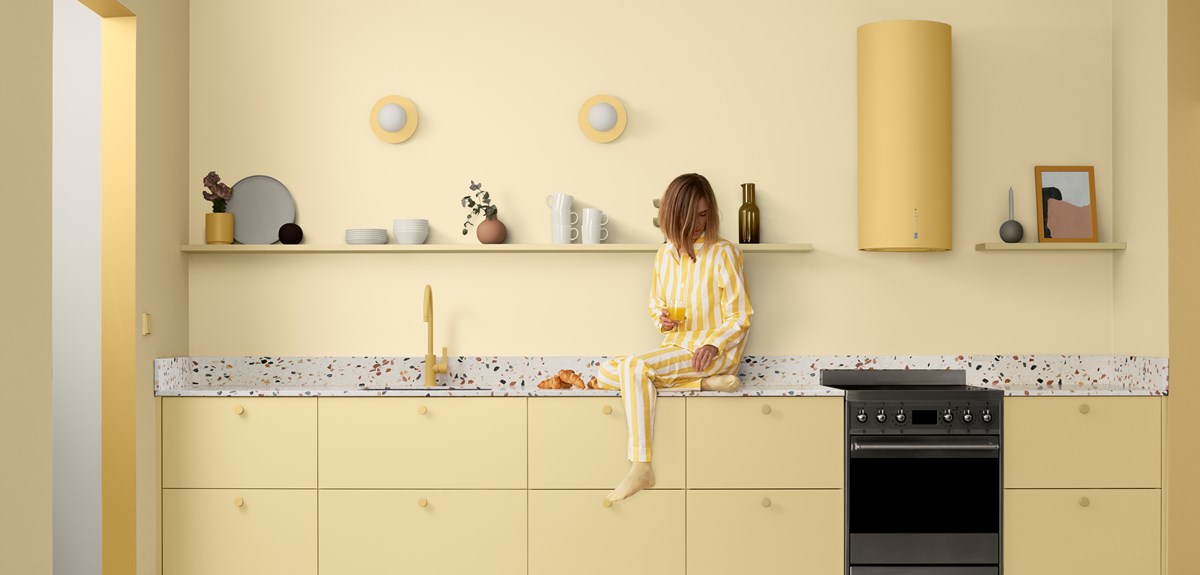 Published: 07 Apr 2021
Unique collaboration puts colour first
Nobia's collaboration with Toniton might be our most colourful and involves several of our Nordic brands.
Gray, cream, green, blue, peach and yellow - Toniton has developed six colour palettes that match no matter how they are combined. They are developed to match existing interiors such as natural materials and wood.
It can be difficult to choose and combine colours for our homes. The eye can perceive as much as 10,000 shades, which further complicates things. The team behind Toniton, Tekla Severin, Sander Aarts and Sebastian Storm, have identified colours that will make it easier for consumers to choose and match colourful interiors for their homes. They spent thousands of hours researching and testing colours on different surfaces in different lightings and surroundings and finally came up with the six perfect colour palettes.
Tekla Severin, Artistic Director at Toniton and an internationally recognised colourist, interior designer and photographer with over hundred thousand followers on Instagram (@teklan), says 'Colours are light, they are life and energy. Research shows that our wellbeing is higher in nuanced environments. But choosing and combining colours for the home can be difficult. That's why we've made the choices and combinations easier.'
Several Nordic brands are involved
Norwegian brand Norema launches the new collaboration in two stores today. In addition, the collaboration was launched in Sweden by Marbodal a couple of weeks ago and after the summer it will be launched in Finland. Consumers will be able to choose not only kitchens, but also wall paint, tiles and furniture such as kitchen tables, chairs, lamps and much more in matching colours on Toniton's website.