Published: 2018 Aug 21
Magnet receives award for safe working environment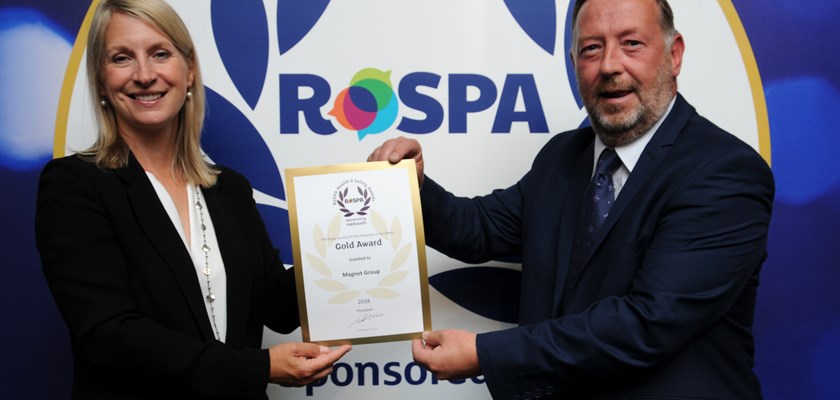 Magnet has received a prestigious award in recognition of its practices in helping its staff and customers to get home safely at the end of the working day. Jocelyn McNulty from RoSPA handed the award to Mark Harman, Regional Health and Safety Advisor in Nobia UK.
Magnet achieved a gold in the internationally-renowned RoSPA Health and Safety Awards, by the British organisation Royal Society for the Prevention of Accidents. This is the second consecutive year that Magnet is awarded by RoSPA, following a silver award last year.


"We are delighted to receive this recognition for our safety work. The award is a clear confirmation that we have improved our risk management, which resulted in a reduction of the number of serious accidents by 40 per cent," says Joanne Brookes-Wright, Head of Health, Safety and Environment in Nobia UK.


The RoSPA awards are highly-respected in the health and safety arena and receives entries from almost 2,000 organisations around the world. The awards create commitment to the work environment and draw attention to organisations that prioritize work to prevent accidents and create a safe working environment.